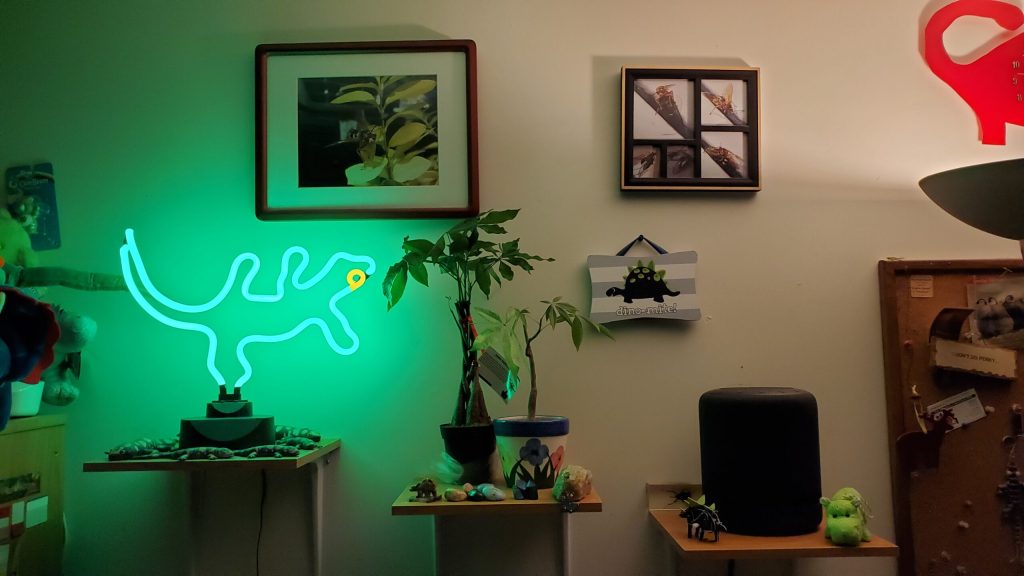 2020 ended with me deciding my desk just doesn't serve me anymore – so I tore it apart! I'll have before/after pics once the project is in a more complete state. Right now I'm waiting for everything to arrive before I put aside some time to actually FINISH this project. I really did tear the desk apart though! Not much went to waste as I am repurposing many of the boards as shelves. These three boards were the doors to the cabinet at the top of the desk. The cabinet that made my desk feel so claustrophobic! This area now nicely represents so many different aspects of my life. I absolutely love it!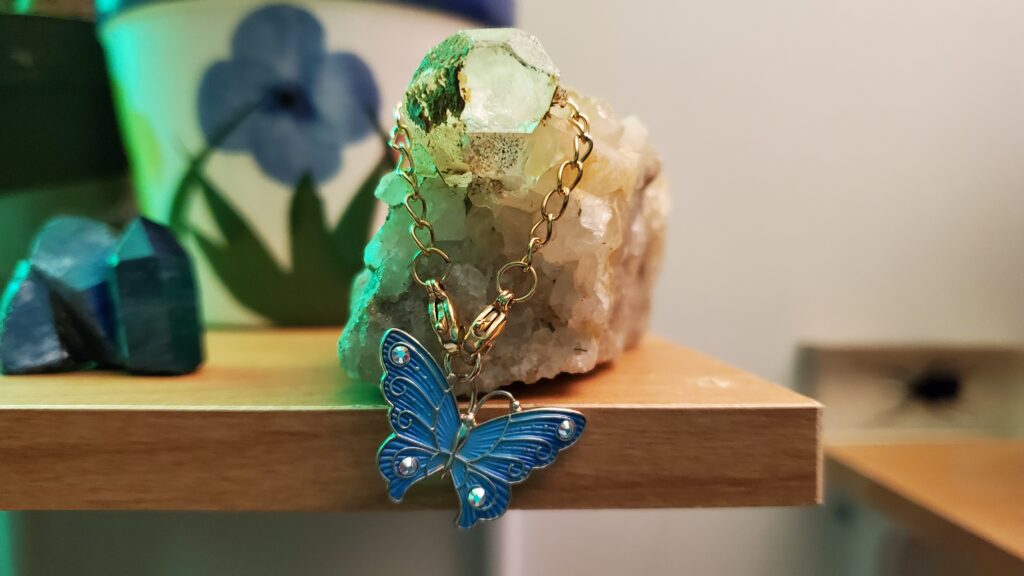 The newest addition to this collection is this adorable butterfly ornament my mother gave me for Christmas. So pretty!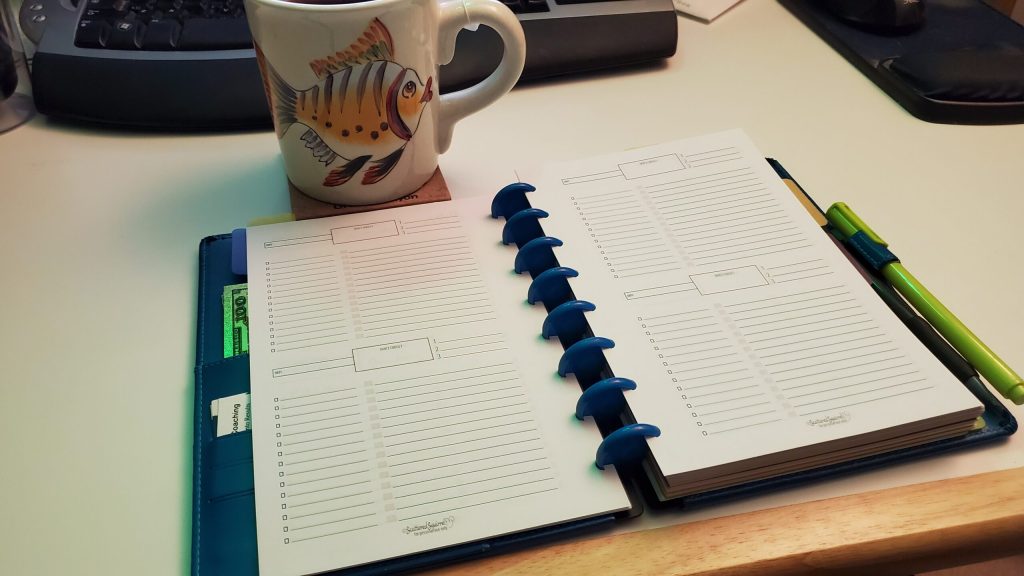 I finally figured out my printing problems – THIS computer is the problem, not the printer! I still don't know if it's the OS or the computer itself, but that doesn't matter at the moment. I was able to print out some new planner pages and attempt to plan my life once again.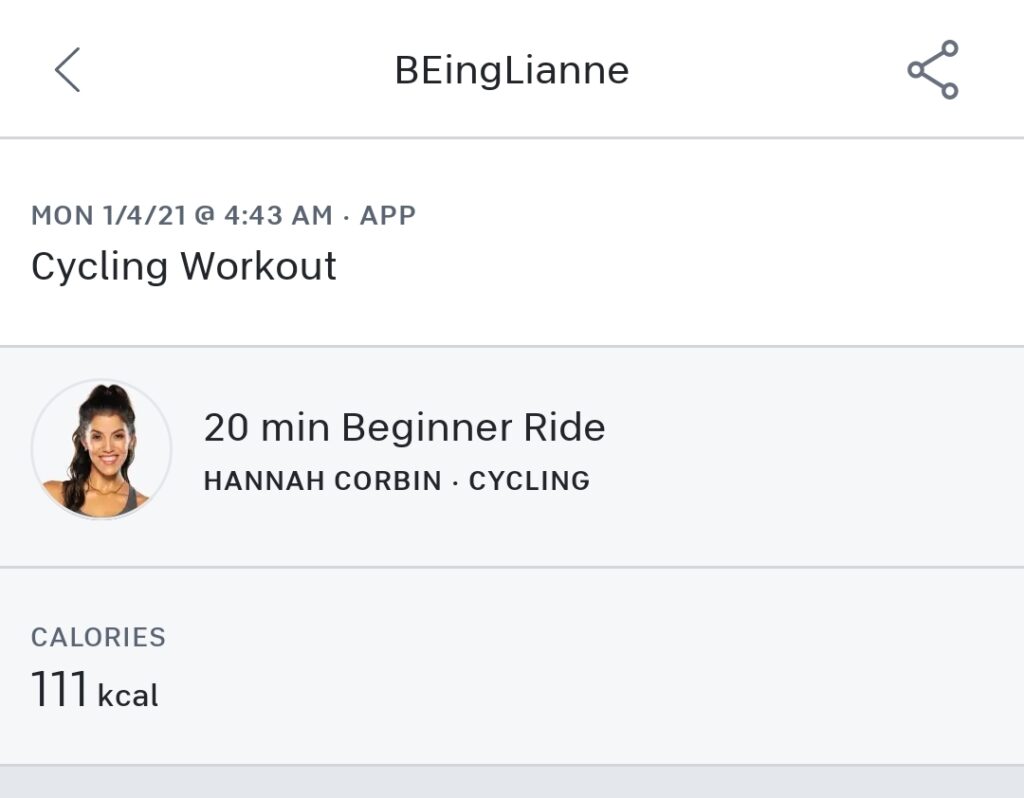 I found out my health plan now allows digital programs for their fitness reimbursement program. Perfect! I had a Peloton subscription in the beginning of the pandemic when it was free for 4 months. Then it got warm out and I was outside more. It's nice to have a subscription again now that I'm inside due to the cold. I plan to explore the app more and see what else I find useful aside from my spin bike. Adding workouts to my life scheduling.
I am very excited for 2021 and all I expect to bring into my life! I signed up for some fun year long programs/memberships and I'm learning so much from them already. I am connecting with people, growing friendships, and taking trips!
There are some things I will NOT be carrying along into 2021 however. I am no longer available for everyone else's victim mentality. I will not be the dumping ground for other people's problems. I will no longer allow anyone to treat me like a child or any other disrespectful way. I am DONE with all that crap that other people try to put on me. I promise that in 2021 I will simply be myself – take it or leave it. I know that by being ME, I will only attract the best possible people into my life!