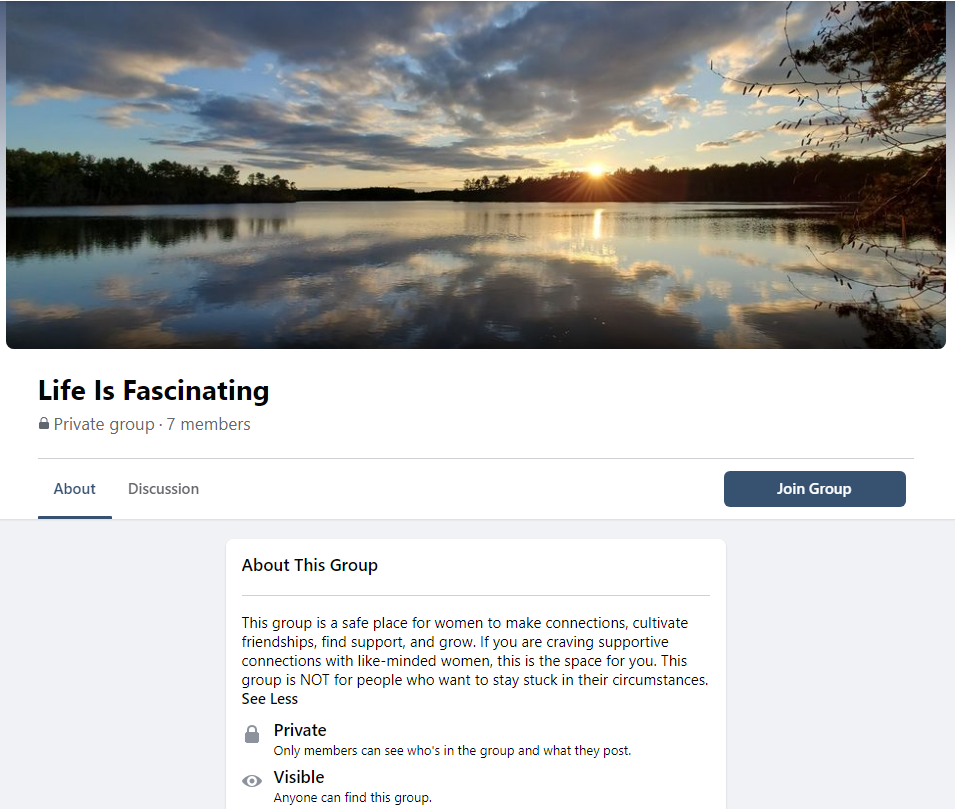 As the title says: EEK! I started a Facebook group?!? Yes, that does appear to be true! I am on a mission to brand myself somehow, show up, be seen, and serve others in some capacity that's yet to be determined.
Of course all the thoughts ran through my head:
What the hell do I know about running a group and building a community?
What do I have to offer others anyway?
I'm not an expert in anything, so how am I supposed to support people?
Who would want to hear anything I have to say?
And so on and so forth…
The bottom line is: do any of those questions really matter? No, they don't. What matters is that I try, that I show up.
2020 has been a really interesting year for me as far as learning about myself and who I really am. I didn't fully understand that I was craving connection with other people until "my people" landed right in front of me. I am so grateful for the connections I am building and I want to share that opportunity with other women that may not have meaningful connections in their life.
My biggest lesson was learning that you can't build connections with other people if no one knows who you are! If you hide on the sidelines and never speak up, you are never seen. That's not how I want to live my life!
So – Hello World! Here I am!