I finally feel like I can BREATHE! Oh my word – work has been CHALLENGING to say the least. In reality, work was quite challenging all the way through 2020 into 2021 for various reasons I won't get into right now. They aren't relevant to this post.
On my drive home from the office, a song came up on my mp3 player that caught me by surprise. It was very obviously Sister Hazel, but I didn't recognize the song. HOW is that even possible?!? The lyrics really struck me and brought tears to my eyes. Point taken, Universe. I really needed to just stop and be in the moment. In fact, the lyrics flat out said "I'm in the moment and I'm alive."
I checked to see what album this song was on and immediately flashed back a couple of months. Of course – that's when this cd mysteriously arrived in the mail! I was running around like crazy, life so stressful, when I found this in the mail. I still don't know who sent it but it was an immediate slap in the face. Point taken, Universe. Stop and be in the moment.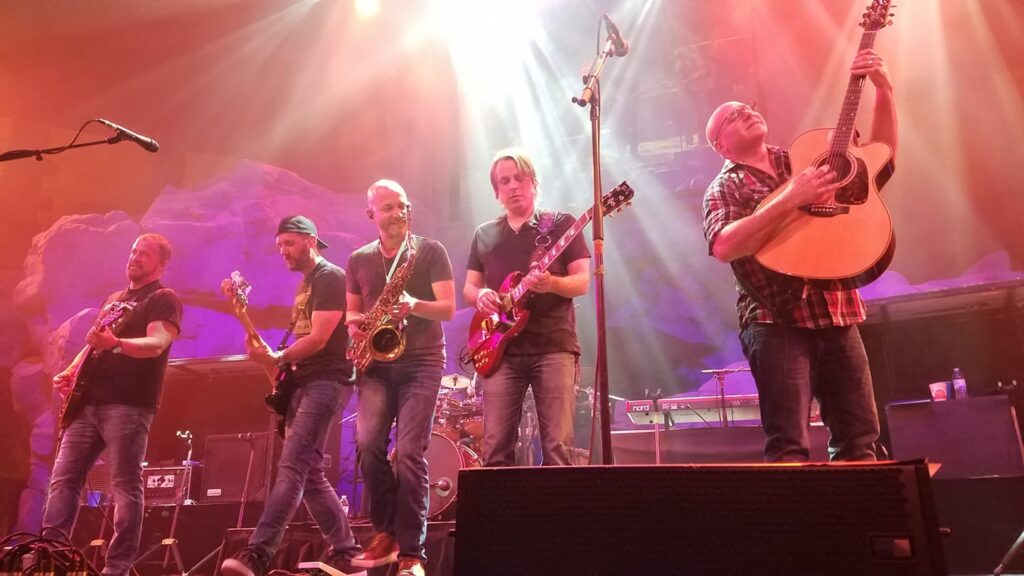 Anyone that knows me, even just a little bit, knows I'm a fan of Sister Hazel. This photo has been my cover photo on Facebook for almost 2 years. This cd landing in my mail was either very well played or just a bit of luck. You see, there is also a quote on my Facebook page that comes from a song off this album.
Strange is just a different point of view.

Sister Hazel – World Inside My Head
Most people that know me these days don't know what their music means to me. They don't know about that night in Texas almost six years ago, when I fell in love with Sister Hazel's music. Not many know how their music carried me along in the following weeks as I tried to process everything. Their music was all I could listen to for quite a while.
I've seen them in concert three times now and I was able to talk to them after two of those shows. I know they must hear it a lot, but it still meant so much to me to be able to THANK THEM for bringing their music to the world. The first time I saw Ken and Drew play at a small show in Vermont, I was just in awe. At the show in Uncasville, I burst into tears when they came out for the sound check. Yeah, they have that effect on me sometimes.
Well, to whoever sent this cd to me: thank you! It has now slapped me in the face twice and forced me to take a moment. It may have taken a couple of months, but I have finally heard the whole cd from start to finish. Thank you.