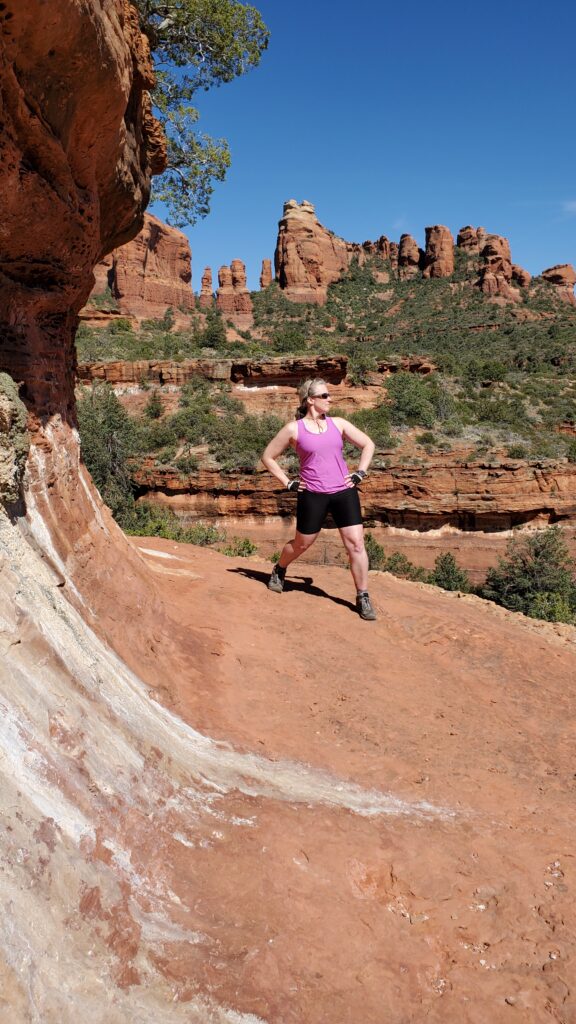 It's hard to believe a week ago I was hiking in sunny Sedona for the third time in the past six months.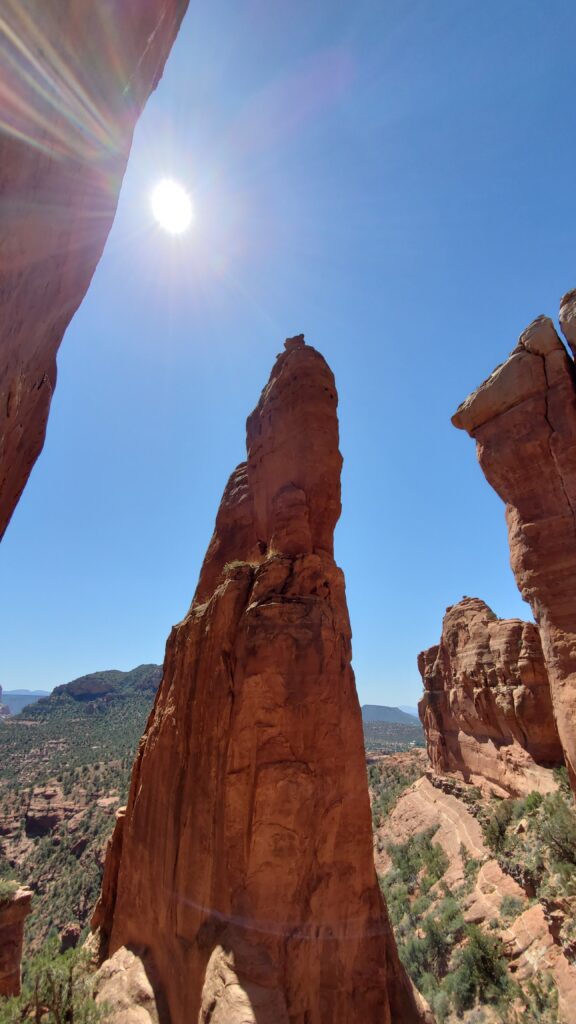 This trip was AMAZING! It's hard to put the experience into words. This was the first time I actually FELT Sedona.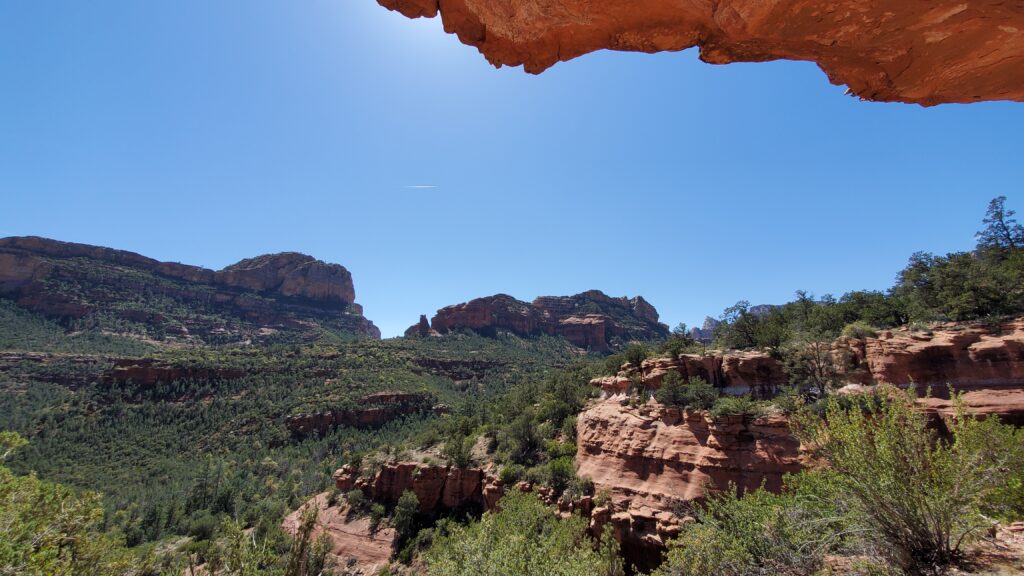 I spent quite a bit of time sitting in this spot, staring at the beautiful scenery. Just BEing. I swore I could see faces in the rocks and vegetation. I felt they were trying to tell me there was something to be seen off to my right and up a little further. I didn't say anything to my hiking companions as we started our descent. We didn't make it very far before we ran into 3 hikers headed our way. They asked if we had been to a certain area – precisely where I felt drawn to, but didn't go. We turned around and hiked up further and were met with the most beautiful, peaceful scenery.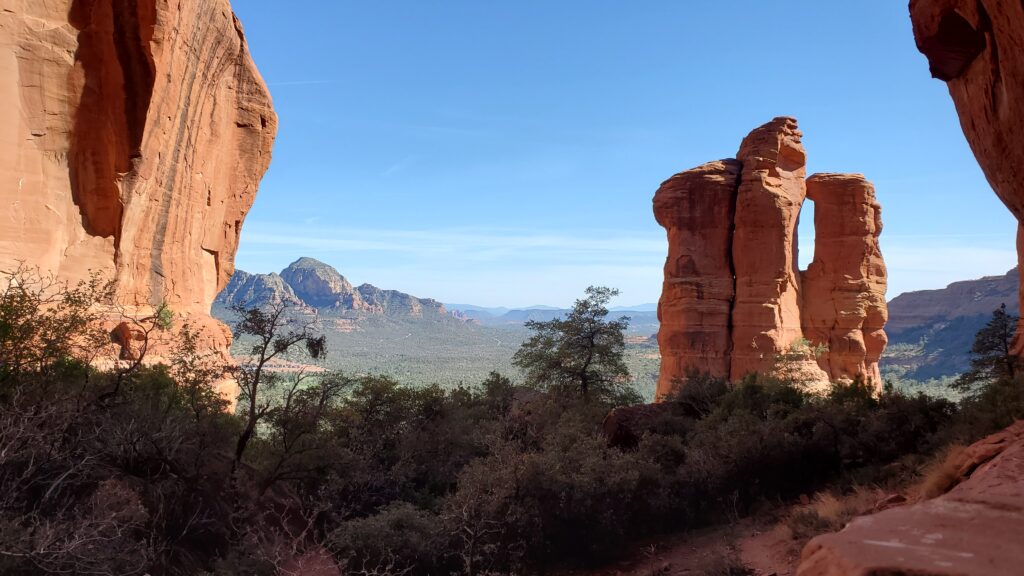 It's amazing that folks actually lived way out here at some point in time – many, many years ago. There are several sites with ancient Indian ruins in the Sedona area. This site is quite hidden and not at all easy to trek to. It was quite the experience to spend a few minutes here. If you are open to it, you can FEEL the energy here. I know I could feel it in the previous spot where we sat a while. This hike definitely was one of the highlights of the trip.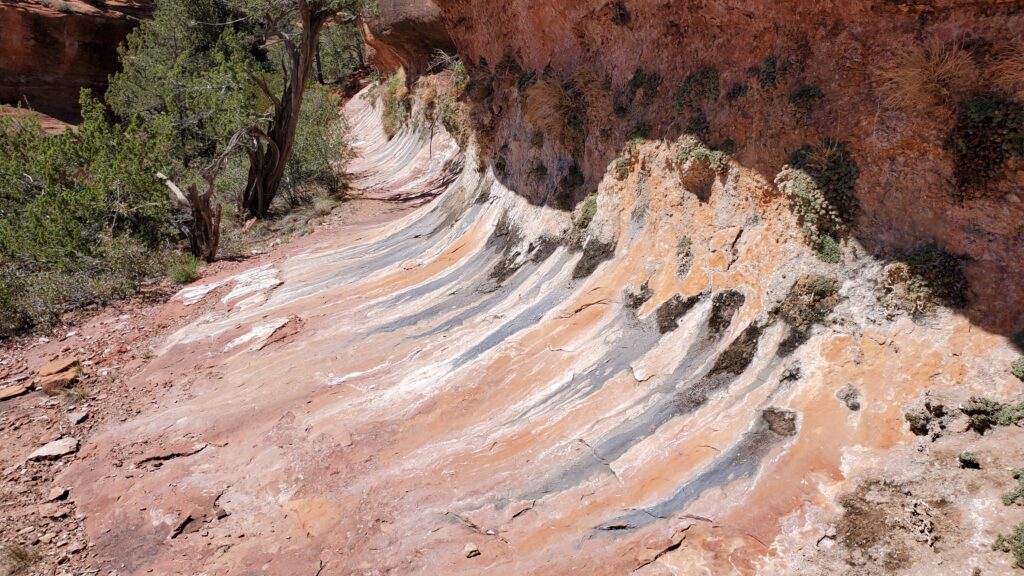 This is where I was sitting just before we headed to the ruins site. The colors on the rocks were absolutely amazing. Pictures don't do it justice.
So many things had to go "wrong" for us to end up where we ended up on this hike. Interestingly enough, we ended up exactly where we needed to be. There were several instances of this happening over the weekend and I think that's what made the weekend so special.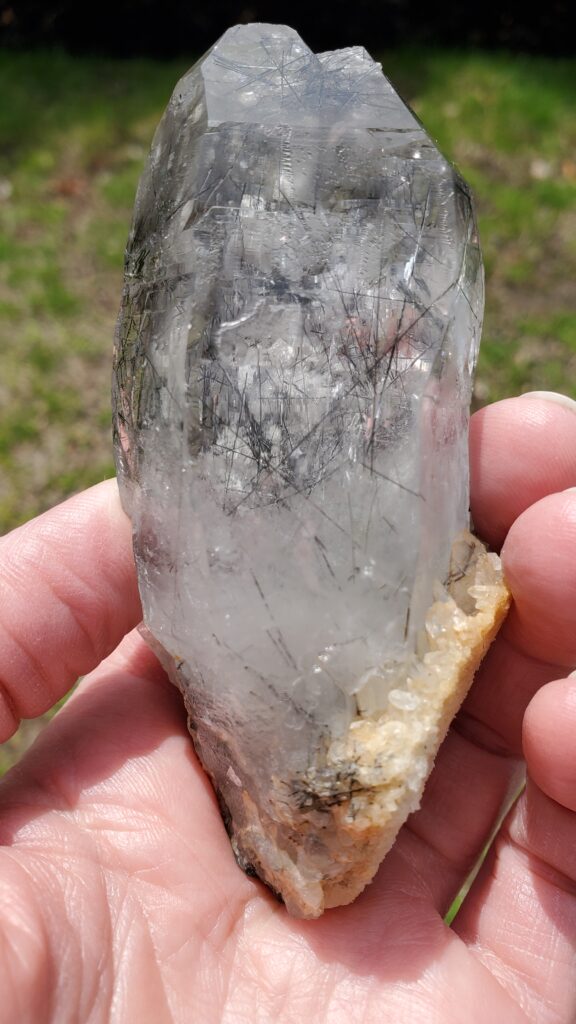 While we were in Sedona, we met up with our favorite crystal dealer. I picked up this beautiful tourmalinated quartz piece. Just like everything else that felt so different to me on this trip, this is the first crystal that I really feel drawn to. It's absolutely beautiful and I so pleased that I brought it home.